!- ######################################################################################### BEGINNING OF MENU0.html ************************************************************ This site is hacked, copied, cut-and pasted, and otherwise maintained by Ted Uhlman uhlmantr@yahoo.com -> <!- BEGINNING OF GENERIC MENU DEFINITIONS (MENU.TXT) ################################################################################################ -> <!- BODY background="/rcsp/images/natfl128xx.jpg">

<!- END OF SPECIFIC MENU CONFIGURATION ################################################################################# ->
---
Keep up with recent Park and Friends' happenings.
Join the the Streams Cleanup Project on April 21!
The Friends of Ridley Creek State Park will be celebrating Earth Day Weekend this year by working with the Chester Ridley Crum (CRC) Watershed Association at their 21st Annual CRC Streams Cleanup. The event will be on Saturday, April 21, from 9:00 AM to 11:30 AM. Our work area will be the bridge on Gradyville Road where the road crosses over Ridley Creek. We are recruiting Friends volunteers to clean up the stream and banks on both sides of the bridge and we invite you to be one of them!
Read the full article for full details.
---
Volunteer Opportunities
If you have thought about volunteering for the Friends of Ridley Creek State Park, this might be your opportunity! We are looking for someone to serve as Treasurer.

Please click here to view the volunteer description and contact information to let us know if you are interested. Thanks so much!
---
Now Accepting Submissions for the Friends 2018 Photo Contest!
Please click here for the entry form and rules.

The deadline for submissions is Wednesday, June 20, 2018. The Annual Photo Contest Awards Ceremony will take place on Wednesday, June 27, 2018 at the Mansion at Ridley Creek State Park. View a slideshow of the 2017 Photo Contest entries here!
---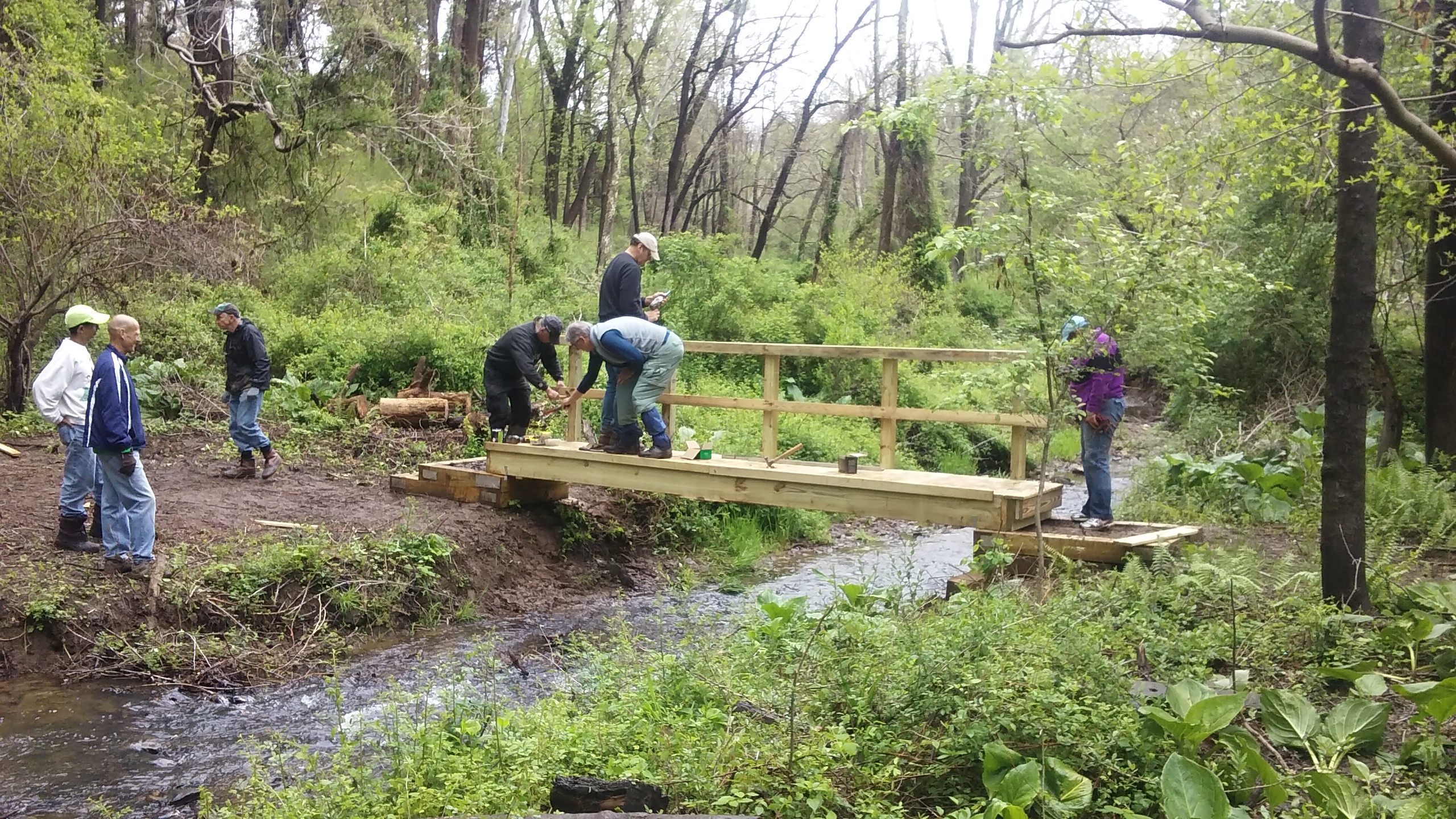 Friends Trail Work
The Friends of Ridley Creek State Park organize volunteer trailwork the first Saturday morning of each month, rain or shine. Volunteers have aided in building bridges and erosion controls and taking ou tblowdowns on the trails.,

Trail areas in need are always being identified. Think about joining the fun the first Saturday of each month!


<!- ######## BEGINNING OF footer.txt ################->
---
Would you like to make a donation? Click here to join, renew, or make a one-time donation! <!- ############## END OF footer.txt ############### ->