!- ######################################################################################### BEGINNING OF MENU0.html ************************************************************ This site is hacked, copied, cut-and pasted, and otherwise maintained by Ted Uhlman uhlmantr@yahoo.com -> <!- BEGINNING OF GENERIC MENU DEFINITIONS (MENU.TXT) ################################################################################################ -> <!- BODY background="/rcsp/images/natfl128xx.jpg">

<!- END OF SPECIFIC MENU CONFIGURATION ################################################################################# ->
---
Congratulations to the winners of the 2017 Photo Contest!


Youth Winner - First Place - Rachael Beresford, Lost & Found
Adult Winner - First Place - Jenn Walker, Standing Out
Adult Winner - Second Place - Donna Colleluori, Traces Through the Trees
Adult Winner - Third Place - Qwinyetta Maldonado, Pathways
Adult Honorable Mention - Mei McNeill, Spring in the Park

View a slideshow of this year's entries here!
---
Planning for Pennsylvania's State Parks of Tomorrow
In early July, the Pennsylvania Department of Conservation and Natural Resources (DCNR) began distributing a survey called Penn's Parks for All. Booklets and survey sheets have been sent to all the state parks for park visitors to fill out and give their opinion about how the parks are fulfilling the public's needs and what they should be focusing on to improve in the future.

This is an important planning effort. The Penn's Parks for All strategic planning initiative will help shape the future of Pennsylvania state parks for years to come and YOU can have input into that! Park users and visitors are encouraged to take a copy of the survey and fill it out. THE DEADLINE FOR SUBMITTING THE SURVEY IS OCTOBER 31, 2017.

The survey can be picked up at the park office or from a box at the top of the stairs in the Mansion parking lot. The color booklet itself is a wonderful resource filled with information about state parks in Pennsylvania. Or you can visit the website www.PennsParksForAll.com and take the survey online.

---
Dear Friends and Members,
Thanks for completing our December 2016 survey. We will keep you informed of our upcoming activities (some of which are the outcome from survey results) via our website, Facebook, and email. We appreciate your time and feedback.
---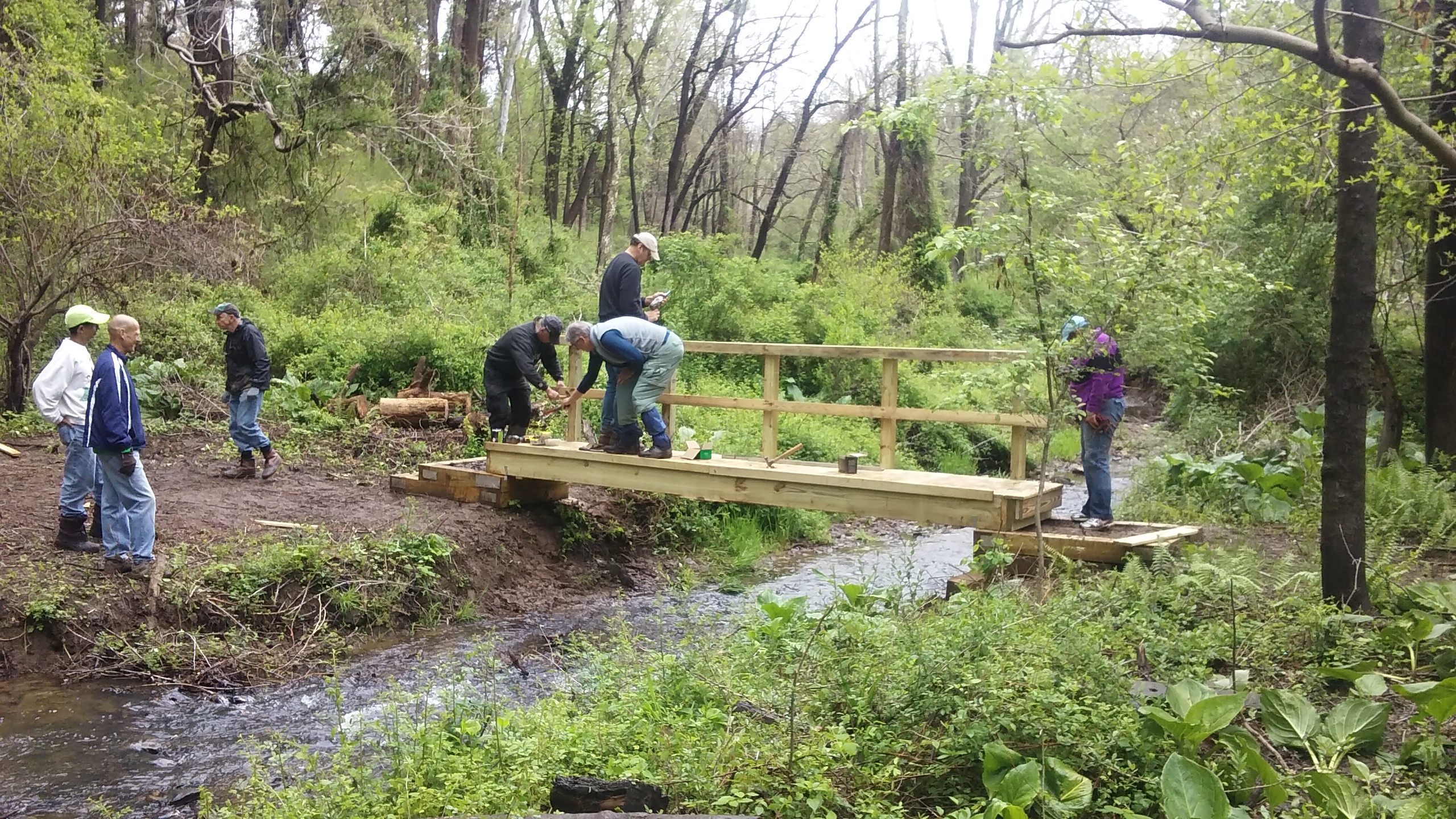 A special thank you to the wonderful volunteer team who completed trail work on May 7, 2016 despite the mud and rainy weather! Check out additional photos of the work on our trailwork page.

Trail areas in need are always being identified. Think about joining the fun the first Saturday of each month!


<!- ######## BEGINNING OF footer.txt ################->
---
Would you like to make a donation? Click here to join, renew, or make a one-time donation! <!- ############## END OF footer.txt ############### ->